Overview
Here are various examples of digital art workshops carried by D2D for the community:
– Creative Coding workshop
Details
Presented / Organized by:

D2D Art

Workshop:

Maotik, Ziad Osama, Mostafa Baroodi

Venue Partners:

Degla Campus, D-CAF

Cultural partners and Support:

French institute Egypte, Egyptian Ministry of Cultutre

Documentation:

Ahmed Sarhan, Mohamed Helmy

Category:

Arts Education, Digital Art, Creative Coding, Art software, Art community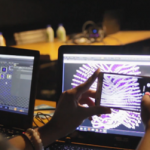 Introduction to Touchdesigner
This workshop introduced the TouchDesigner software, an audiovisual platform equipped with tools that enable the creation of stunning real-time projects and, as a result, provide rich user experiences. During the four-hour session, participants will learn the basics necessary for creating interactive media systems, architectural projections, live music visuals, or simply how to rapidly prototype ideas.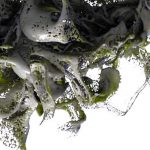 Introduction to Particle Systems and Blender
Overview of the particle system in Blender3D and its different applications.
Particle system is a technique in game physics, motion graphics, and computer graphics that uses a large number of very small sprites, 3D models, or other graphic objects to simulate certain kinds of "fuzzy" phenomena, which are otherwise very hard to reproduce with conventional modelling techniques – usually highly chaotic systems, natural phenomena, or processes caused by chemical reaction.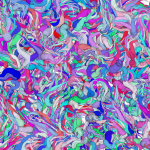 Introduction to Processing
This workshop focused on one of the main creative coding platforms "Processing". Processing is a programming environment, a prototyping tool created to make it easier to develop "sketches" using code. It allows the creation of real-time 2D and 3D interactive applications as well as high-quality output for print and video. It can also be used in creating sound-responsive visuals and data visualization.
Blender workshop – participant outcome 9sowailam)